The Providence Center
Rethinking a mental health facility and community center with an integrated modular wall system.
The Providence Center is a non-profit organization committed to providing health care for individuals suffering from various mental illnesses. Located in a 19th century industrial factory, the building was ill-suited to meet the needs of the Providence Center and the hundreds of patients the organization treats daily.

In the initial site visit, employees of the Providence Center shared anecdotes of visitors (and even other employees) getting lost in the hallways. Central to the redesign of this facility was simplifying this confusing circulation system, consolidating vertical conveyance into two main stairwells, and creating a centralized reception area on each floor. 
Doing so would create an easily legible space, one in which visitors suffering from acute mental illness could easily orient themselves by having unobstructed lines of sight, and using the main stairwells as landmarks for navigating throughout the building.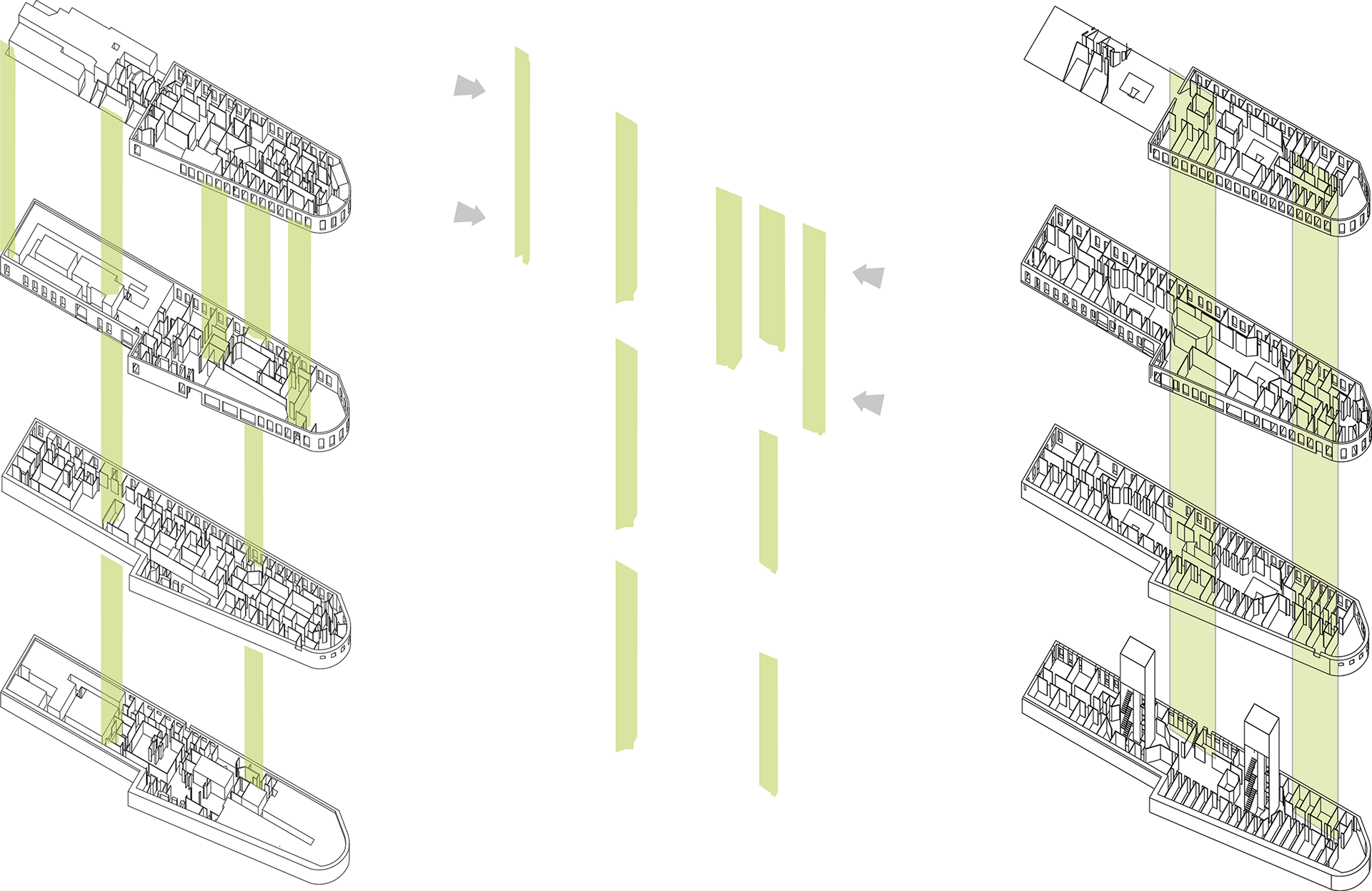 Diagrams exhibiting the strategies employed to simplify the confusing interior. From left, clarifying pathways, condensing vertical circulation, and centralizing reception desks.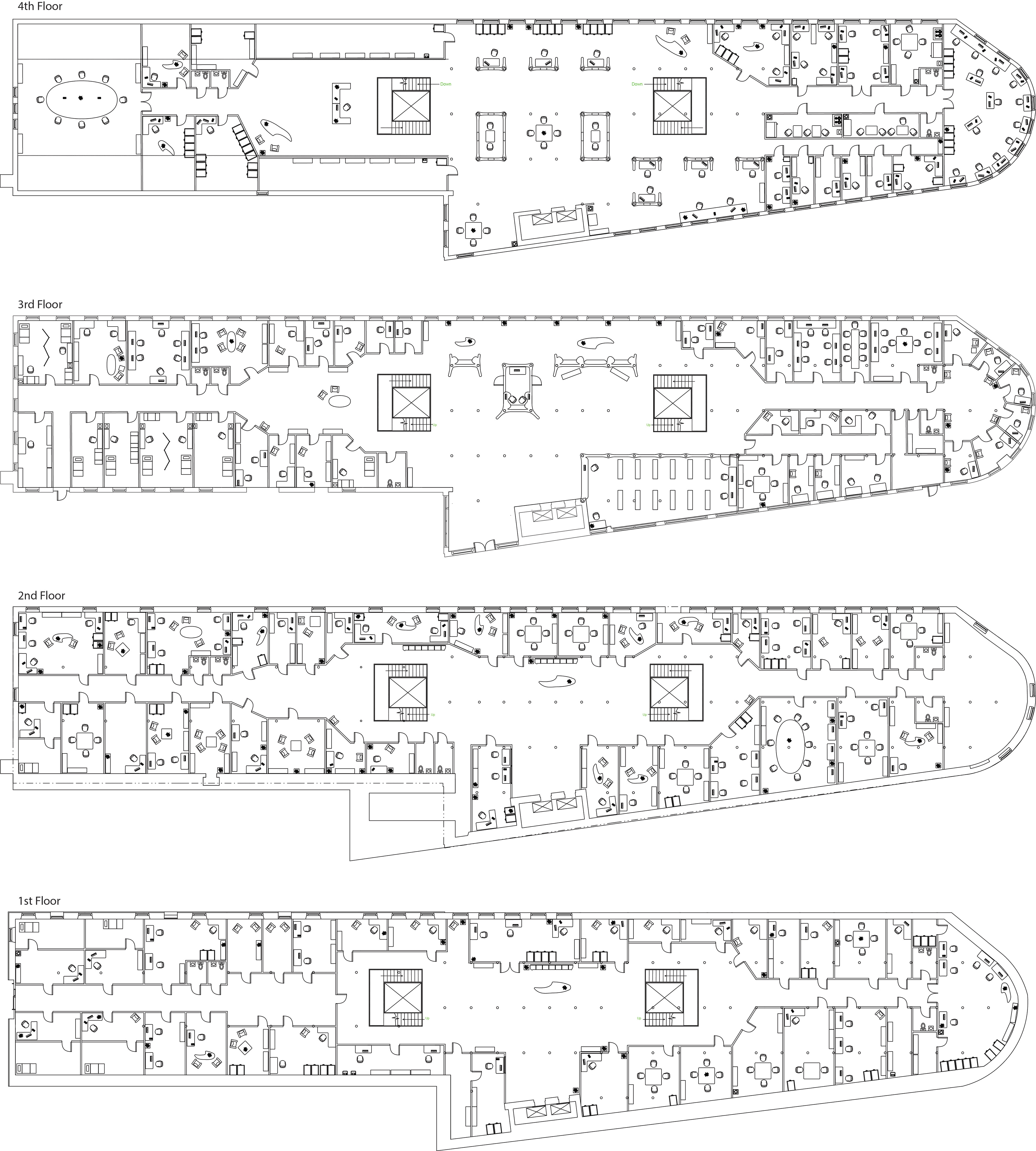 The design also takes advantage of the rigid column grid by introducing a novel, modular wall system with varying degrees of flexibility and privacy. The system utilizes wooden beams which span the bays and clasp around the columns. The modular nature of the new walls allow for multiple configurations dependent upon the function of the given space. For instance, by alternating the spacing of the beams one can create gaps in the wall, allowing for higher visibility of visitors, a necessity in a mental health facility. Furniture elements were also introduced to the wall system, embedding new functions and creating dynamic spaces for patients and employees.